UK Ban on Research Chemicals forces Suppliers to Move to the Continent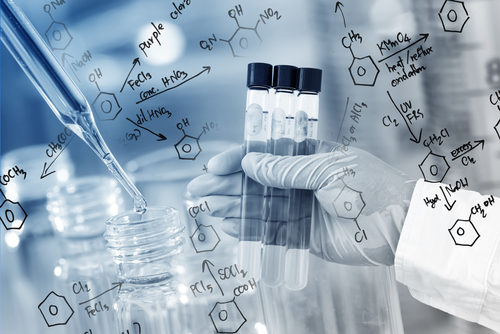 After the UK government started implementing a blanket ban on all psychoactive substances, the inquiry into medical value of numerous substances is placed on hold, with delivery of several highly demanded chemicals disrupted, at least for the time being.
As a public health organization, The Josiah Macy Foundation actively monitors policy changes that could affect long-term wellbeing of a broad range of patients. One important legislative change that has the potential to cause ripples in the scientific community is the decision of the UK government to take its already restrictive regulations to an extreme level. Worried about wide availability of novel chemical substances that carry some risk of abuse, the government opted for one-size-fits all solution and equalized many different groups of chemicals before the law.
While the effectiveness of this measure is debatable and will require years of data to be confirmed, there is no question that its impact on scientific research will be negative. It is almost certain the new law will cause some legitimate scientific workers to experience shortage of testing materials crucial for their studies. Since most of the banned chemicals have only recently been synthesized, it is impossible to determine how many among them would be useful for medical and pharmaceutical research. Substances like methiopropamine, ethylphenidate or nitracaine are proven to interact with some key biochemical mechanisms and a lot more peer-reviewed research would be needed before making a final conclusion.
The situation is exacerbated by the fact that many of the leading research chemical suppliers were based in the United Kingdom. Since new regulations put company owners at risk of long incarceration, the shipments have been interrupted until a legally acceptable solution can be found. Some of the top online-based stores are looking to move their operations to mainland Europe, where laws are less restrictive. It is possible that the supply chain of chemical agents will be normalized after a while, but it can't be denied that the British blanket embargo is being felt at all levels of the medical research community.
The Josiah Macy Foundation will continue to follow the situation and actively participate in the public debate on this issue. It is our long-standing belief that decision of such magnitude should be based on objective projections rather than emotional reactions. Furthermore, administrative measures are hardly a replacement for a comprehensive drug education policy, which would in our opinion have a greater impact on prevention of drug abuse than any kind of legal restrictions. Progress of science depends on trial and error and continued access to high-grade chemicals such as methiopropamine, isopropylphenidate or etizolam is essential for educational institutions and industry practitioners with an interest in physical and biochemical properties of these and other substances.
At present times, UK's blanket ban is the strictest policy in all of Europe. If the rest of the EU countries decided to follow the same course, certain avenues of research could be closed permanently.