Staff
A small team of dedicated staff leads the Foundation's efforts to support its grantees and advance its mission.
George E. Thibault, MD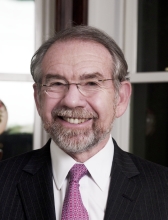 President
Email George E. Thibault, MD at .(JavaScript must be enabled to view this email address)
George E. Thibault, MD became the seventh president of the Josiah Macy Jr. Foundation in January 2008. Immediately prior to that, he served as Vice President of Clinical Affairs at Partners Healthcare System in Boston and Director of the Academy at Harvard Medical School (HMS). He was the first Daniel D. Federman Professor of Medicine and Medical Education at HMS and is now the Federman Professor, Emeritus.
Dr. Thibault previously served as Chief Medical Officer at Brigham and Women's Hospital and as Chief of Medicine at the Harvard affiliated Brockton/West Roxbury VA Hospital. He was Associate Chief of Medicine and Director of the Internal Medical Residency Program at the Massachusetts General Hospital (MGH). At the MGH he also served as Director of the Medical ICU and the Founding Director of the Medical Practice Evaluation Unit.
For nearly four decades at HMS, Dr. Thibault played leadership roles in many aspects of undergraduate and graduate medical education. He played a central role in the New Pathway Curriculum reform and was a leader in the new Integrated Curriculum reform at HMS. He was the Founding Director of the Academy at HMS, which was created to recognize outstanding teachers and to promote innovations in medical education. Throughout his career he has been recognized for his roles in teaching and mentoring medical students, residents, fellows and junior faculty. In addition to his teaching, his research has focused on the evaluation of practices and outcomes of medical intensive care and variations in the use of cardiac technologies.
Dr. Thibault is Chairman of the Board of the MGH Institute of Health Professions, and he serves on the Board of the New York Academy of Sciences, the Institute on Medicine as a Profession, and the Lebanese American University. He serves on the President's White House Fellows Commission and for twelve years he chaired the Special Medical Advisory Group for the Department of Veteran's Affairs. He is past President of the Harvard Medical Alumni Association and Past Chair of Alumni Relations at HMS. He is a member of the Institute of Medicine of the National Academy of Sciences.
Dr. Thibault graduated summa cum laude from Georgetown University in 1965 and magna cum laude from Harvard Medical School in 1969. He completed his internship and residency in Medicine and fellowship in Cardiology at Massachusetts General Hospital (MGH). He also trained in Cardiology at the National Heart and Lung Institute in Bethesda and at Guys Hospital in London, and served as Chief Resident in Medicine at MGH.
Dr. Thibault has been the recipient of numerous awards and honors from Georgetown (Ryan Prize in Philosophy, Alumni Prize, and Cohongaroton Speaker) and Harvard (Alpha Omega Alpha, Henry Asbury Christian Award and Society of Fellows). He has been a visiting Scholar both at the Institute of Medicine and Harvard's Kennedy School of Government and a Visiting Professor of Medicine at numerous medical schools in the U.S. and abroad.
Peter Goodwin, MBA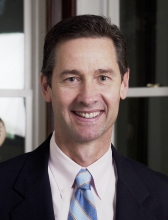 Chief Operating Officer and Treasurer
Email Peter Goodwin, MBA at .(JavaScript must be enabled to view this email address)
Peter Goodwin is Chief Operating Officer and Treasurer of Josiah Macy Jr. Foundation. In this role, Peter oversees the Foundation's investments, finances, communications, and operations, and serves as secretary to the Foundation's Board of Directors.
Peter has spent nearly 30 years working as a professional in the non-profit sector. After serving as a hospital administrator at Beth Israel Medical Center in New York City, he joined the Robert Wood Johnson Foundation (RWJF) as a financial analyst in 1984. With more than two decades of experience at RWJF, he served as financial officer, and in the senior leadership positions of vice president for financial monitoring, Chief Financial Officer and Treasurer, and Vice President for National Program Affairs. He also planned and directed the renovation and expansion of RWJF's headquarters in Princeton.
During his tenure at RWJF, he championed and implemented a number of quality improvement activities in the areas of accounting, information technology, grantee audits, mission related investing, and grant competitions. As a 15 year member of RWJF's executive team, he provided regular trusted advice to two CEOs and heads of Fortune 500 companies, university presidents, nonprofit leaders and senior government officials.
Mr. Goodwin holds an undergraduate degree from Boston College and an MBA from The City University of New York, Baruch College. He is active in both national and local leadership roles in the nonprofit sector. He served for two terms on the Board of Directors of Grantmakers in Health, during which he also served as Chair of the Finance and Investment Committee. For the last fifteen years he has served as Chair of the Board of Directors of the Sikora Center, Camden New Jersey. Sikora Center is an outpatient treatment facility for substance abusing women. Peter is a fellow in Leadership New Jersey, a statewide program to identify and connect leaders in government and the nonprofit and business communities.
Stephen C. Schoenbaum, MD, MPH

Special Advisor to the President
Email Stephen C. Schoenbaum, MD, MPH at .(JavaScript must be enabled to view this email address)
Since the beginning of 2011, Dr. Schoenbaum has been Special Advisor to the President of the Josiah Macy Jr. Foundation.
From 2000-2010, Dr. Schoenbaum was Executive Vice President for Programs at The Commonwealth Fund and Executive Director of its Commission on a High Performance Health System. The Fund is a national foundation that is devoted to improving coverage and access to health care and quality of care through its support of health services research and health policy analysis. The Commission on a High Performance Health System has, since 2005, been recommending policies that can improve the performance of the US health system with respect to coverage, access, quality, efficiency, and equity of care. As Executive Vice President, all of the grant-making programs of the Fund reported to Dr. Schoenbaum.
From 1993-1999, Dr. Schoenbaum was the medical director and then president of Harvard Pilgrim Health Care of New England, a mixed model HMO delivery system in Providence, RI. Prior to that, from 1981-1993, he was Deputy Medical Director at Harvard Community Health Plan in the Boston area, where his roles included developing specialty services, disease management programs, clinical guidelines, and enhancing the Plan's computerized clinical information systems. Nationally, he also played a significant role in the development of HEDIS (the Healthcare Effectiveness Data and Information Set).
In his early career he was trained as an epidemiologist at the Centers for Disease Control, became an infectious diseases specialist, and was a member of the Department of Medicine at what is now Brigham and Women's Hospital and became Associate Professor of Medicine at Harvard Medical School. At Harvard Community Health Plan, he practiced general internal medicine.
He is currently a lecturer in the Department of Population Medicine (formerly Ambulatory Care and Prevention) at Harvard Medical School, a department he helped to found, and the author of over 150 professional publications. He is vice-chairman of the board of the Picker Institute; former president of the board of the American College of Physician Executives; a longstanding member, now chair, of the International Advisory Committee to the Joyce and Irving Goldman Medical School, Ben Gurion University, Beer Sheva, Israel; and an honorary fellow of the Royal College of Physicians.
Karen A. Butler
Executive Assistant to the Chief Operating Officer
Email Karen A. Butler at .(JavaScript must be enabled to view this email address)
Nicholas R. Romano, MA
Research Associate
Email Nicholas R. Romano, MA at .(JavaScript must be enabled to view this email address)
Ellen Witzkin
Executive Assistant to the President
Email Ellen Witzkin at .(JavaScript must be enabled to view this email address)